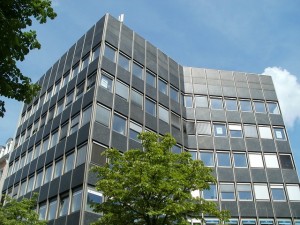 At Norris Landscaping, we understand the value that a quality first impression will have in creating the desired corporate image. This mindset starts before a client enters the front door, a viewpoint we understand and fully agree with. Furthermore, in order to earn your business, we know that our efforts must begin before the work itself is underway.
From our initial introduction, we recognize that you have other alternatives from which to choose. So why select Norris Landscaping? As a family owned enterprise, our company has gained the respect and trust of many diversified businesses located throughout the state of North Carolina. It would be our pleasure to share with you an ample number of references that will validate this statement.
Our comprehensive knowledge of landscaping provides us with the unique ability to apply the same set of skills and experience in a manner that seamlessly transitions into and compliments grounds maintenance activities. Optimum results are delivered through our commitment to excel with each assigned task, and by applying innovative designs & landscape care practices. In addition, our employees take great pride and personal interest in keeping your property looking its absolute best.
We consider landscape maintenance as both an art and science, combining proven horticultural practices along with using the most modern industry equipment and cutting techniques. This approach enables us to provide exceptional service for each job performed, while fulfilling the most stringent industry safety guidelines, thereby, guaranteeing full customer satisfaction. Our professional team will deliver:
Consistent, reliable service
High degree of customer value
Predictable monthly maintenance costs
Amazing curb appeal
Manicured turf and landscape beds
Properly manicured trees and shrubs
Reduced time in overseeing your landscape
Special scheduling to perform work in off-peak hours
Special event maintenance
Working closely with each customer, we develop a maintenance program that properly suits your needs and requirements. Specific services provided are:
Mowing, Trimming, Edging
Rough Cut Mowing for outer lying areas
Fence lines, right-of-way, gravel driveways (maintenance & weed control)
Landscape Beds, Weed Control (pre- and post-emergent)
Bed edging and Mulching
Turf Fertilizer and Weed Control
Tree & Shrub Fertilizer and Integrated Pest Control Management
Tree & Shrub Pruning
Fire Ant Control
Irrigation: Startup, Seasonal Shut Down, and Maintenance
Lake & Pond Management
Pressure Washing
Parking Lot Sweeping
Re-Striping Parking Lots
Our diverse customer base includes the following property types:
Corporate Campuses
Commercial Office Parks
Industrial Complexes
Retail and Public Areas
Schools, Colleges & Universities
Hospitals & Medical Clinics
We realize that the core business of our customers is not in grounds maintenance, but rather elsewhere. Still, an aesthetically pleasing property may partially reflect how others view your company. We welcome the opportunity to earn your business and in doing so, to create that all important and lasting first impression for everyone associated with your daily activities. Please, give us a call!