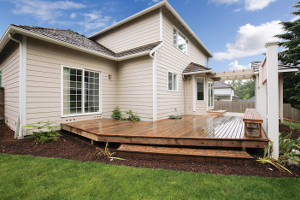 A fresh layer of mulch or pine straw creates a beautiful boundary against your lawn and home. Also, in the absence of naturally decaying plant material, these affordable resources provide valuable nutrients to trees and shrubs. As a result, mulching or placement of pine straw around the base of a tree or shrub is an excellent enhancement that improves the health of your plants when nature alone cannot do so.
Important benefits gained by use of mulch and pine straw include:
Greater absorption of water, while reducing evaporation rates
Insulation offers protection from temperature extremes
Provides vital nutrients to plant material through gradual decomposition
Helps minimize adverse effects caused by soil erosion during heavy rains
Hinders aggravating weed growth
Another key advantage of mulch and pine straw is that they can be applied anytime of the year, regardless of season and ongoing weather fluctuations.
At Norris Landscaping, we offer several types of mulch to choose from, depending on your individual needs including but not limited too:
Triple shred mulch
Brown designer mulch(dyed)
Black designer mulch(dyed)
Red Desiner Mulch(dyed)
Pine Nuggets
Long needle pinestraw
Brick chips
River rock
Playground mulch
Playground sand
As a standard guideline, a 3-inch layer of mulch is recommended. Prior to covering the area, weeds shall be pulled or sprayed along with pruning any overgrown shrubs, as well as removing yard debris that might be present. This will ensure that your mulch and pine straw remains crisp and attractive for extended periods of time.
We encourage you to call us for further dialogue to discuss our wide-ranging options and to receive our competitive pricing and outstanding service.